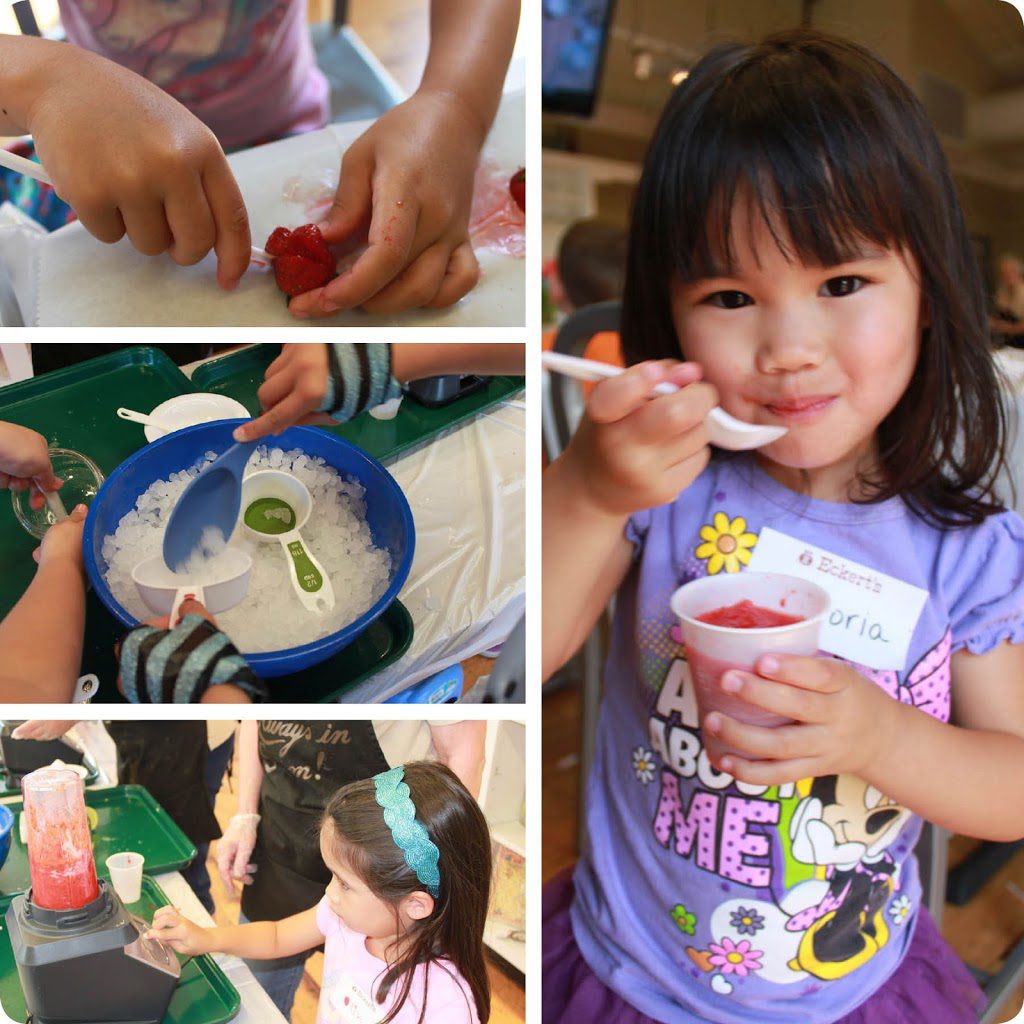 This recipe for the Berry Delicious Slushie was the cooking classroom favorite in our recent Kids
Cooking Class! We had a busy group of kids who helped us cook up 4 different recipes that are focused around spring harvest.
This recipe is simple, refreshing and made with homegrown strawberries, of course. My favorite part of the day was seeing lots of smiles as the kids sipped the fruits of their labors.
Join us for the next hands-on cooking classes for kids on June 22 or 29. Kids ages 5 and younger will enjoy our "Mommy and Me" classes from 9:30 to 11 a.m. Kids ages 5 and older will enjoy the "Kids" classes from 1 to 3 p.m. During these classes, we will ride a wagon to the fields to see what is ready to pick! Then we will cook up some fun in the classroom, as usual.
Visit us online at

dev.eckerts.com

to reserve a place today for your child!
Berry Delicious Slushie
2 pints of hulled strawberries
1-½ cups of crushed or cubed ice
2 tablespoons of lime juice
In a blender, combine strawberries, crushed ice, powdered sugar, and lime juice. Blend the mixture until smooth, then serve immediately. Makes 4 cups