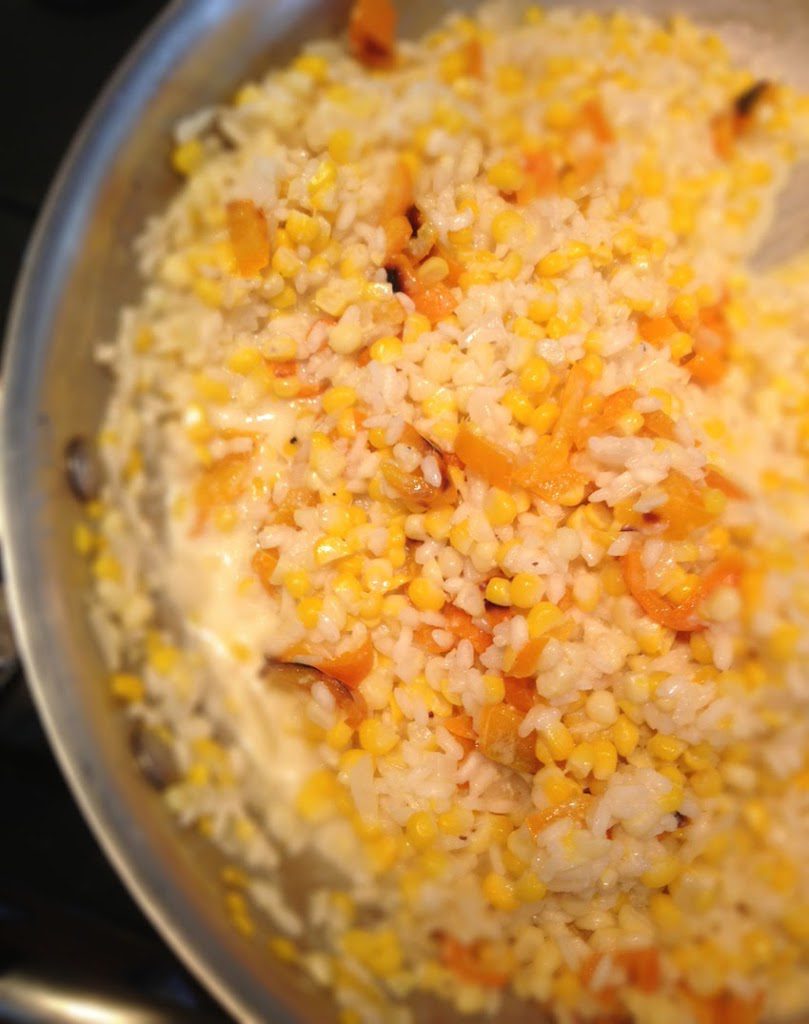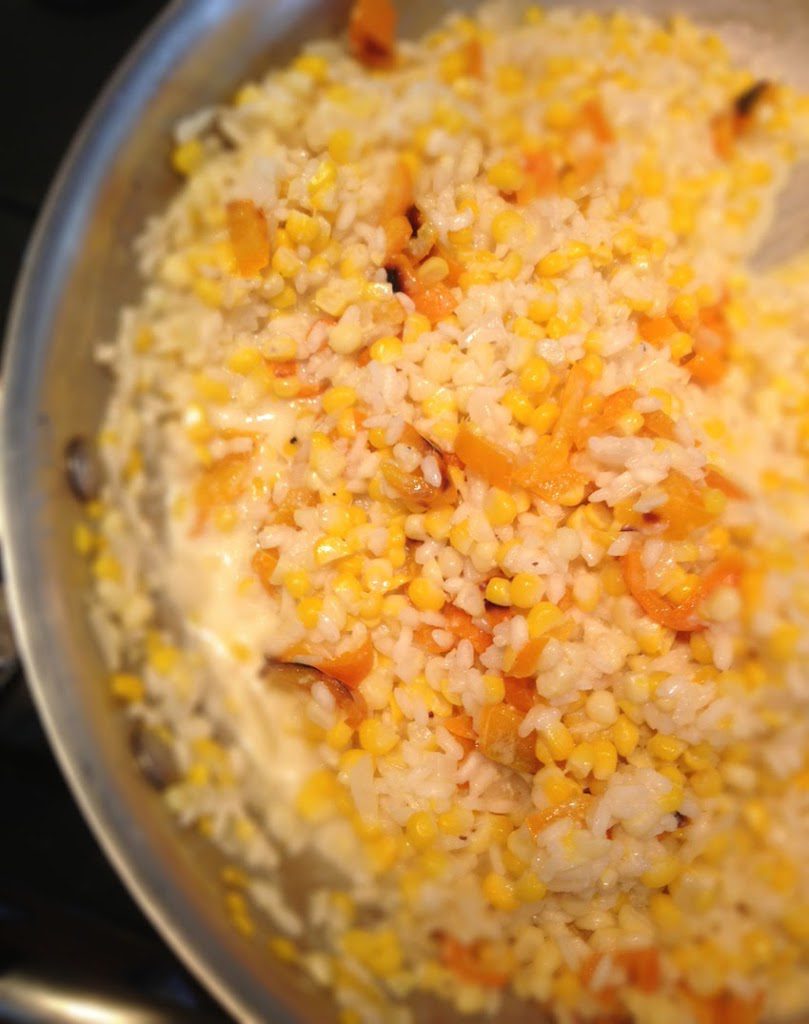 M

y mouth started watering as I read a recipe for Creamy Corn Risotto in the Cooking Light Magazine in the August 2013 edition. I love risotto and the idea of using homegrown corn, spring onions, fresh garlic and white wine sent my taste buds spinning with anticipation!
I tried a modified version tonight to maximize the use of local produce- mostly Eckert grown. As you can tell, it makes a huge sauce pan of risotto. However, be warned, there will not be much in the way of leftovers. At the end of the evening, my son attempted to hide the single serving of left-overs in the back of the frig. (Too funny!) Thanks Cooking Light for the inspiration to make this version of your delicious risotto.
3 Eckert's orange lunch box peppers (or 1 large orange pepper) 4 cups fresh corn kernels – about 5 ears cut off the cob 1 cup arborio rice 3/4 cup 2% milk 3 Tbs butter, divided 2 1/2 cups chicken stock 1/2 cup chopped onion
2 large cloves garlic, minced 1 1/2 tsp salt 1/2 tsp white pepper 1/3 cup dry white wine (I used Pinot Blanc)
Preheat broiler to high. Cut peppers in quarters; discard seeds and membranes. Place pepper pieces skin side up on a foil lined baking sheet. Broil for 7-9 minutes or until they start to blacken. Wrap pepper pieces in foil and let stand 5 minutes. Chop and set aside.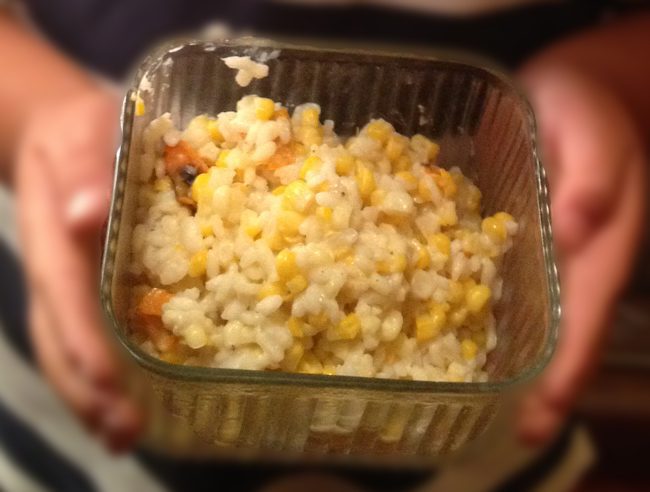 In a large pot, combine corn, milk and 1 Tbs butter. Bring to a simmer for 6 minutes. Stir in stock and keep warm on low heat. Melt remaining 2 Tbs butter in a large saucepan. Add onion and garlic to the pan and sauté for 4-5 minutes over medium heat. Reduce heat to medium-low and stir in rice, salt and pepper. Sauté for 3 more minutes. Stir in wine and allow to simmer for 2 minutes while stirring constantly. Add 1 cup of the corn mixture at a time while stirring constantly. Add the next cup only when the mixture is absorbed completely into the rice. (This process should take about 30 minutes- don't rush it). Remove the pan from the heat when all of the liquid is absorbed and stir in the peppers. Serve immediately.