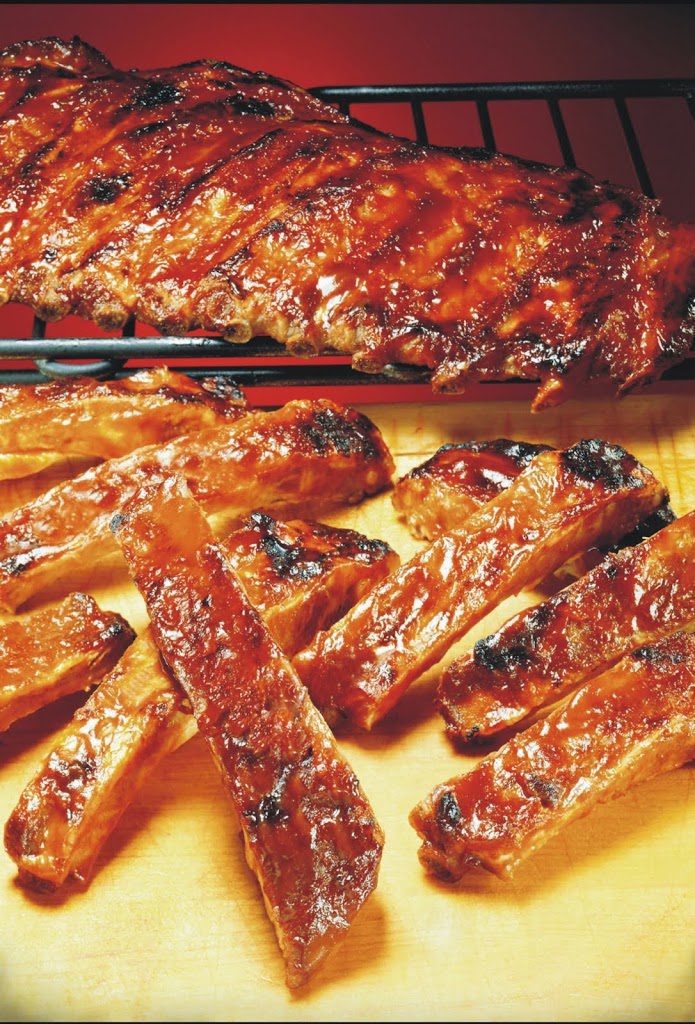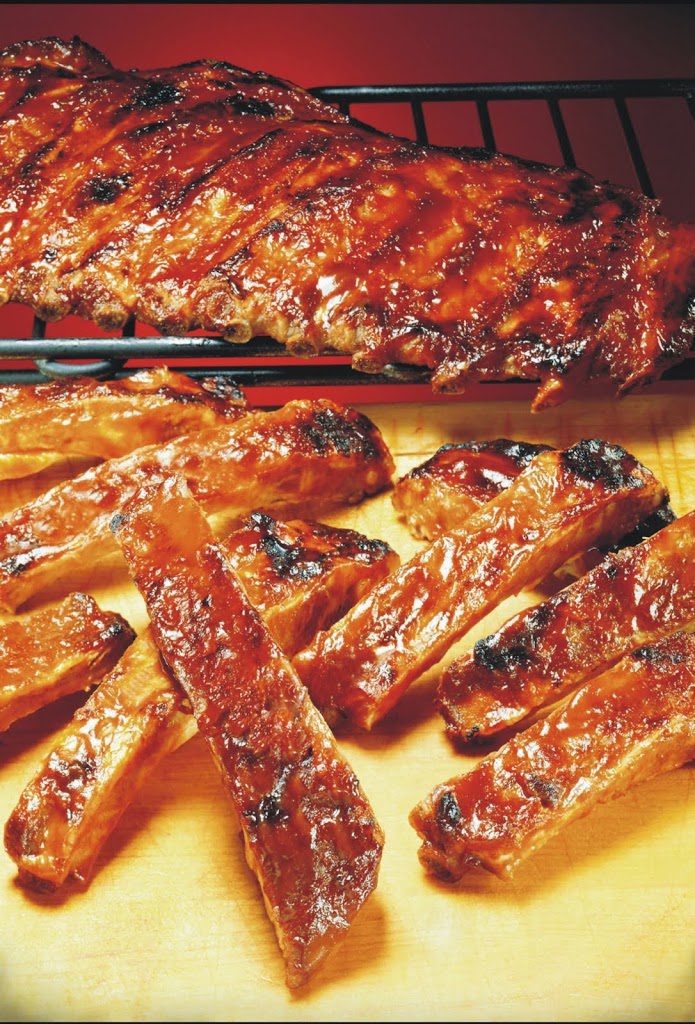 Our famous baby back ribs are a house specialty, not to mention a best seller. In true farm fashion, our ready-to-eat pork ribs are smoked three to four hours using our very own applewood from the orchards. By doing so, the tender rib meat has a sweet, mild apple flavor and easily pulls away from the bone.
Depending on your preferences, you may choose to order your ribs plain, but we have taken a liking to our sweet tangy BBQ sauce made with apple cider.
Buy
hey, we're a little biased, aren't we? Regardless, you make the call.
A typical rack of ribs weighs approximately 2.5 lbs. As a general rule, allow two ribs per person if serving as an appetizer or allow 1/2 slab per person if serving as an entree.
Although the ribs are ready to be eaten at the time of purchase, (and trust me, you'll want to) they can easily be frozen and reheated without affecting flavor. Just keep the foil lined bag the ribs are packaged in and preheat your oven to 325 degrees. Close the bag and bake in the center of the oven for a maximum of 15 minutes. Enjoy!
Enjoy 40% off

Applewood

Smoked Ribs on Thursday, March 4

th

and March 18

th

.
Please call
Eckert's
Deli at (618) 233-0513 x5 to place your rib order. We'll be sure to have them packed an ready to go upon your arrival.