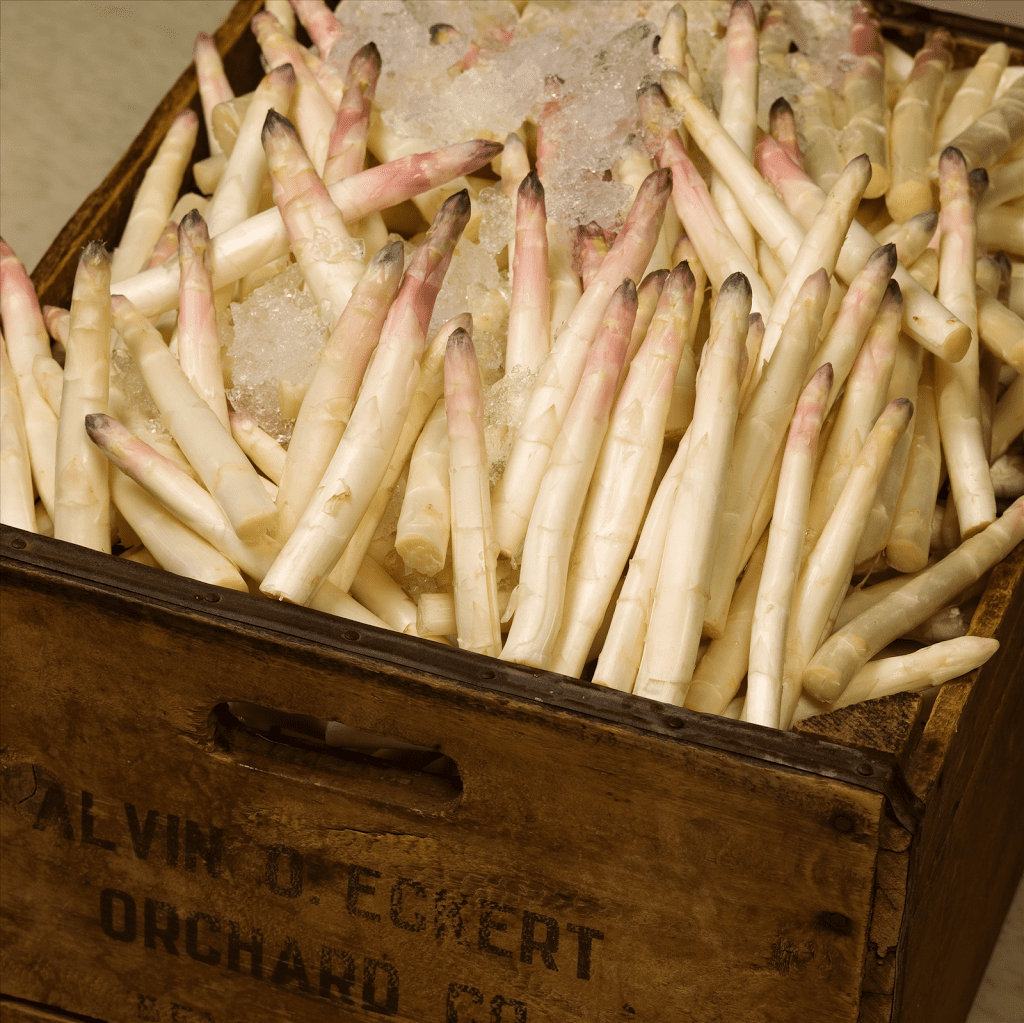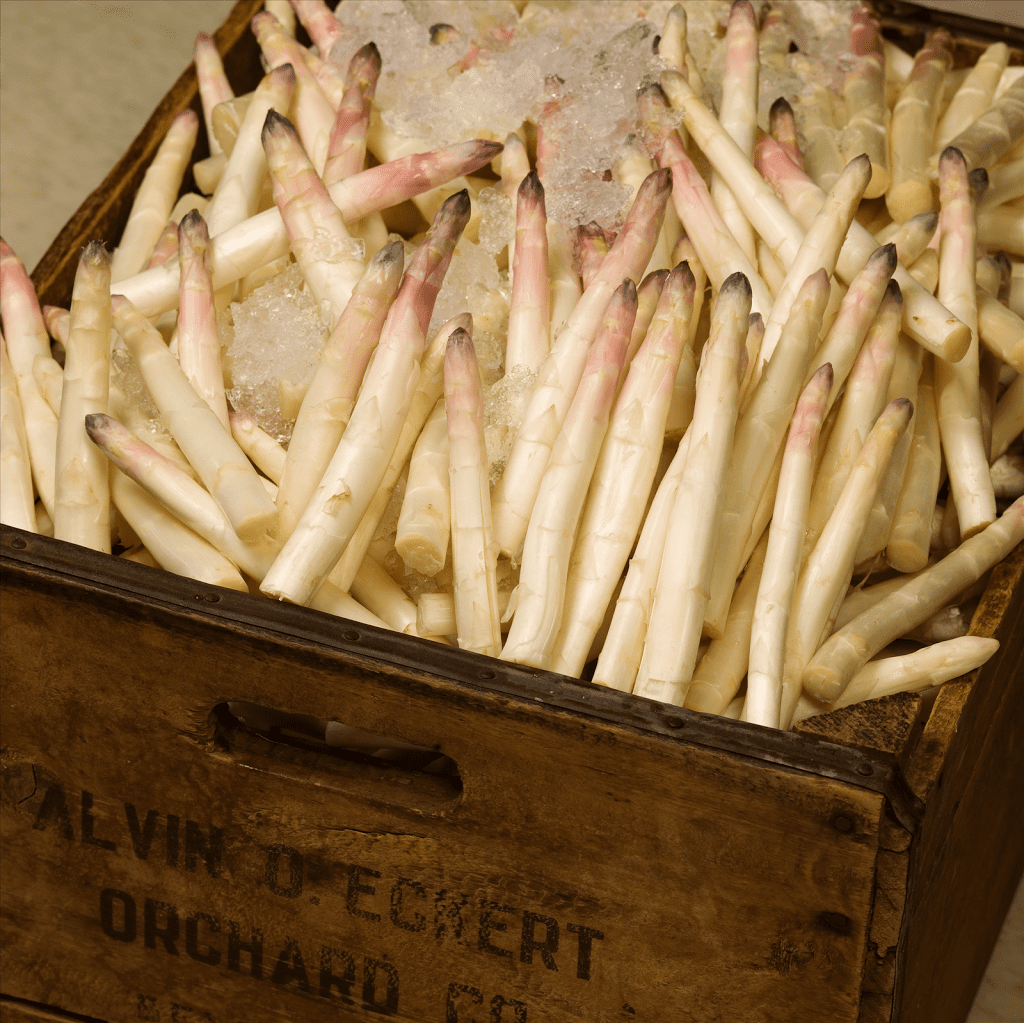 Spring symbolizes the start of a new year and nothing says Spring more than the first homegrown produce of the season, white asparagus. We have a great selection of fresh homegrown asparagus, both white and green, available in our Country Store.
White asparagus is a German treat. The trick is to harvest the spears of asparagus before they break through the soil. To make sure the spears are as long as possible, soil is mounded up along the row several times through the spring. Every day, the rows are inspected to find little bumps where the spears are about to poke through. Then you go fishing for the spear with a knife under the soil. It is cut underground and pulled up by the tip. It is a real trick to harvest the perfect spear, but we have plenty of it available already cut and cleaned in the produce department.
You can also find some great recipes and complementary products in the store. Please stop by and let us help you "Spring" into 2008.
Cheers,
Chris Eckert